Characteristic
1.This equipment have advantages of compact system, Smoothtransmission, low noise, Easy installation, Easy maintenance, Reliableoperation, Energy savings, etc.
2.It is using the most advanced modular sealing structure, with a highwear resistance and sealing, meanwhile, has the characteristic of Hightemperature, can resist the erosion of various types of chemicals.
3.The transmission of Batch Cooker is chain drive system, which hasthe characteristic of Smooth transmission , vibration , wear , etc.
4.The machine uses inflatable rotor shaft to accelerate the heattransfer between the body and the material which greatly improves the workefficiency.
Principle of Operation
After raw material hydrolysis in cooker for30 minutes, Stamp the seal to make temperature reach 130 degrees in order tokill the E., and break the keratinmolecules ,keep the working pressure for 15 minutes when it reaches 0.3mpa,discharge vapor in the tank. Heating was continued for 20 minutes, then thedischarge spout into the dryer for drying, Cooled and crushed into powder. soit Becomes , protein content > 80 %, moisture <10% , tawny hydrolyzedfeather meal .
Technical Parameter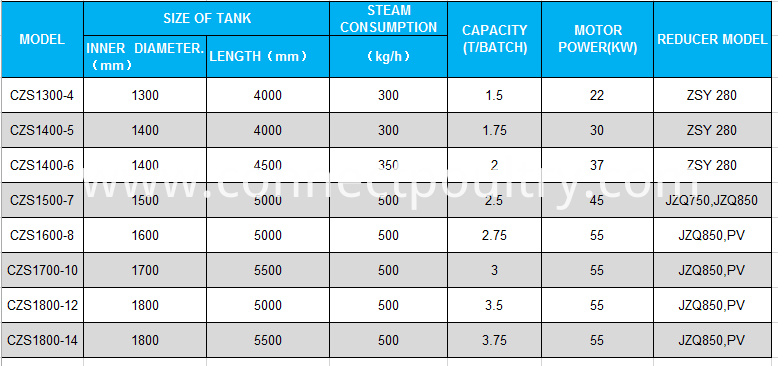 Batch cooker Drawing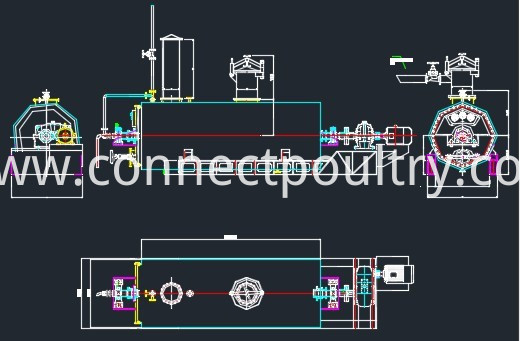 Batch cooker installed in Rendering Plant: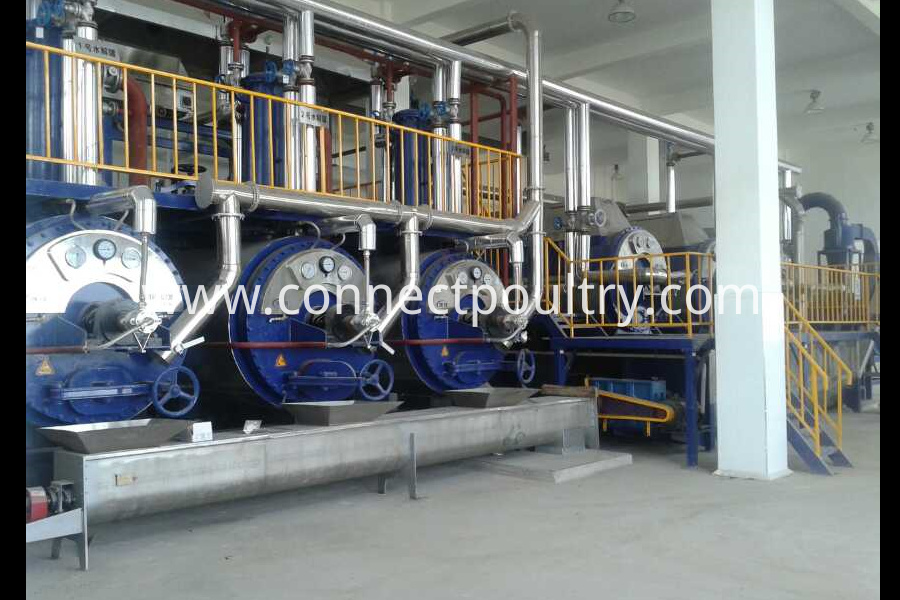 Product Categories : Rendering Equipment > Rendering Processing Equipment