Chemical Washer
Characteristics and main uses
The purification efficiency andreliability
In the study of the development process, inorder to verify the performance of products, our company specially invited therelevant environmental protection department of the CZXD series of the productsin the exhaust gas purification tower was simulated production test, made alarge number of data, through sorting, hydrogen chloride (HCl) gas purificationefficiency up to 96.3% on average, sulfuric acid mist (H2SO4) average thepurification efficiency of 93.2%, alkali fog (NaOH) the average absorptionefficiency of gas 95%.
Reasonable structure design
CZXD series of exhaust gas purificationtower for wet absorption purification equipment, its function design forpacking, spray packet classification type. When the waste gas treatment isacidic, generally adopt sodium hydroxide (NaOH) as the absorption andneutralization liquid. When the waste gas treatment is basic, the general useof neutral or acidic water washing water. Its working principle is: thepressure equalizing chamber exhaust gas by the fan pressure into thepurification tower composition to inner and outer jacket, so the exhaust gasthrough the air uniform grid into a uniform level filling function section, aspray, the gas-liquid two-phase get a full contact, through the exhaust levelafter treatment with a flaring segment deceleration enter the two stage fillingspray function section, and then make the exhaust gas can be more fully
Gas-liquid contact reaction, and then bythe removal of liquid for liquid removing fog, exhaust outlet duct into theatmosphere by the. After treatment of the exhaust gas emissions can reach thenational emission standard.
This specification refers to the CZHZseries products are mainly including the following specifications of products:

CZXD-1400-5 CZXD-1200-5 CZXD-1800-6

Working principle

Theexhaust gas from the fan is pressed into the pressure chamber purificationtower evenly, and then enters into the inner barrel processor. Air through thetwo layer of filler and then through two spray treatment, the gas-liquidtwo-phase full contact the occurrence and the absorption reaction,

Then enter the liquid removing device forde liquid treatment after the air from the exhaust pipe into the atmosphere.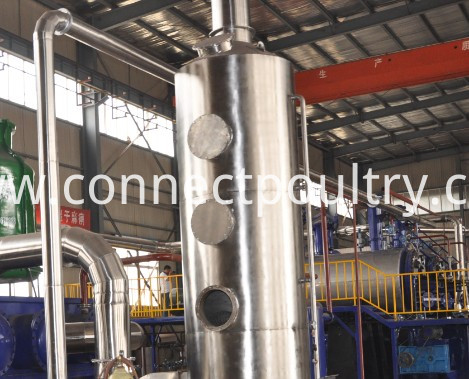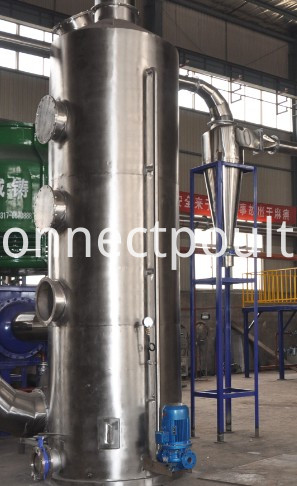 Product Categories : Rendering Equipment > Odor System