Vacuum Station
Vacuum pump station
ZF series vacuum pump station (which also known as vacuum devices, vacuum stations, etc. ) is forming by one or two sets of water circulating vacuum pump,also with vacuum tank as storage devices, it is a complete system. The odor which exhaust from Batch Cooker and Dryer is sucked by the vacuum pump station, as it is a continuous work, by the system work, it greatly improve the life of the pump. The system also can used in other industrial field which providing vacuum source,such as chemical, pharmaceutical industry,canning system of light industry ,and other place as vacuum sources.
How it works:
1. Two pump
First, set the upper ad lower limits of the vacuum system (such as the upper limit is set to -0.08 Mpa, the lower limit is set to -0.06Mpa), after starting the system, one of the pumps start working until the vacuum tank vacuum reaches upper limit -0.08Mpa, pump automatically stops running at this time, the vacuum tank vacuum automatic cut-off by the vacuum check valve,vacuum tank as a result of work demands,a degree of vacuum drops below the lower limit of -0.06Mpa, and then another pump starts automatically, unit the vacuum reaches to -0.08Mpa,so the cycle repeated automatically, the vacuum in vacuum tank is always maintained between the upper and lower limit. When vacuum pump station start work, the water pump in system will pump the chilled water from cooling tower into condenser, and when the vacuum reach to the upper limit, the odor from cooker and dryer will sucked into condensers, the high temperature odor turns into waste water while during the heat exchanging process with chilled water in condensers, then waste water drainage out through the sewage tank in vacuum station.
2. One vacuum pump
First, set the upper and lower limits of the vacuum system, after starting the system, vacuum pumped to limit automatic shutdown, the system automatically vacuum is below the lower limit set. Vacuum pump can also manually start and stop.
Features:
The device after first time start, the entire process can be run to achieve automatic control.
Evaporating start from temperature of 80 ℃, save energy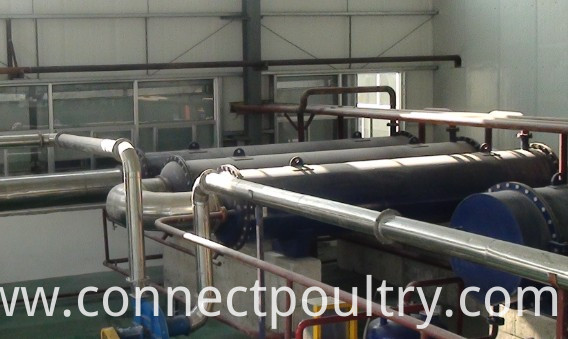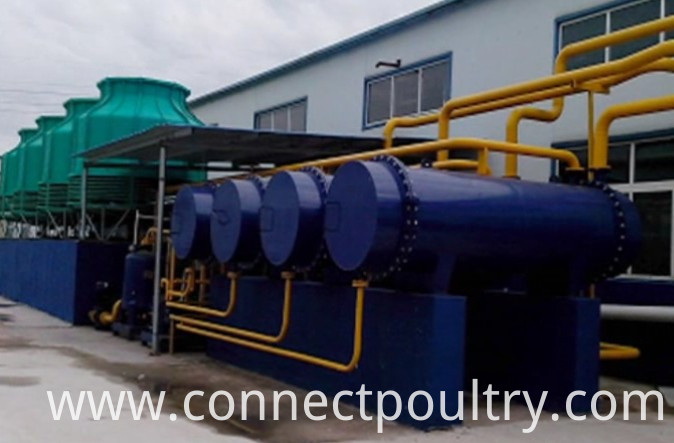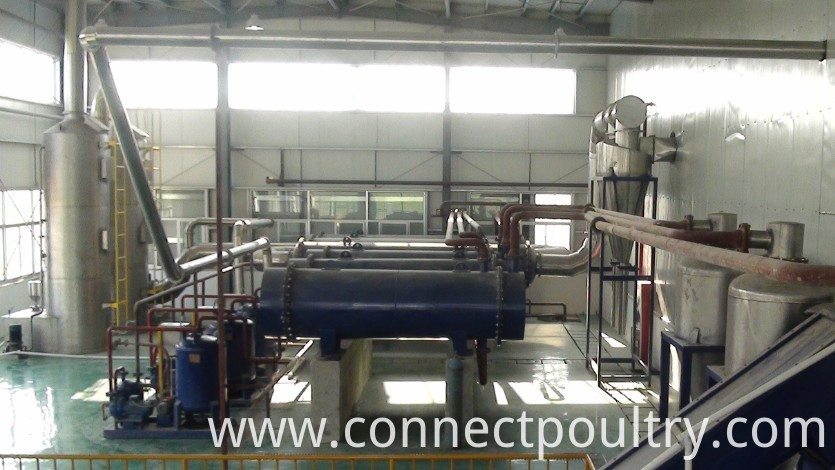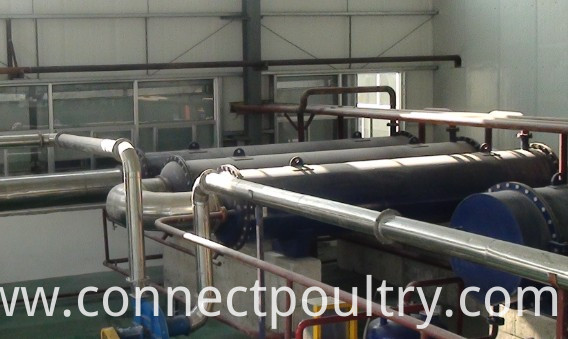 Product Categories : Rendering Equipment > Odor System