The boots drying rack is fully made of stainless steel, with automatic heat drying system. With double side rack, the rack is suitable for drying max. 32 pairs of boots at one time. It is necessary cleaning and disinfection device for cold room, slaughterhouse, food processing plant.
Features:
Durable working life
The device is fully made of stainless steel, anti. corrision, anit. rust, non-shape change during working.
Anti. slippery
The device is anti. slippery, durable working, easy for cleaning.
Good quality
The device is carefully in each part during manufacture, pay attenation to each streching, benting ,keep the beatiful outlooking.
Variety way of use
The device is suitable for any food processing plant or cold rooms
The product Model
32 pair of boots DIMENSION: 2000 * 350 *1650 mm
28 pair of boots DIMENSION: 1800 *350 * 1650 mm
24 pair of boots DIMENSION: 1500 *350 * 1650 mm
20 pair of boots DIMENSION: 1200 *350 * 1650 mm

(or according to client request specially made)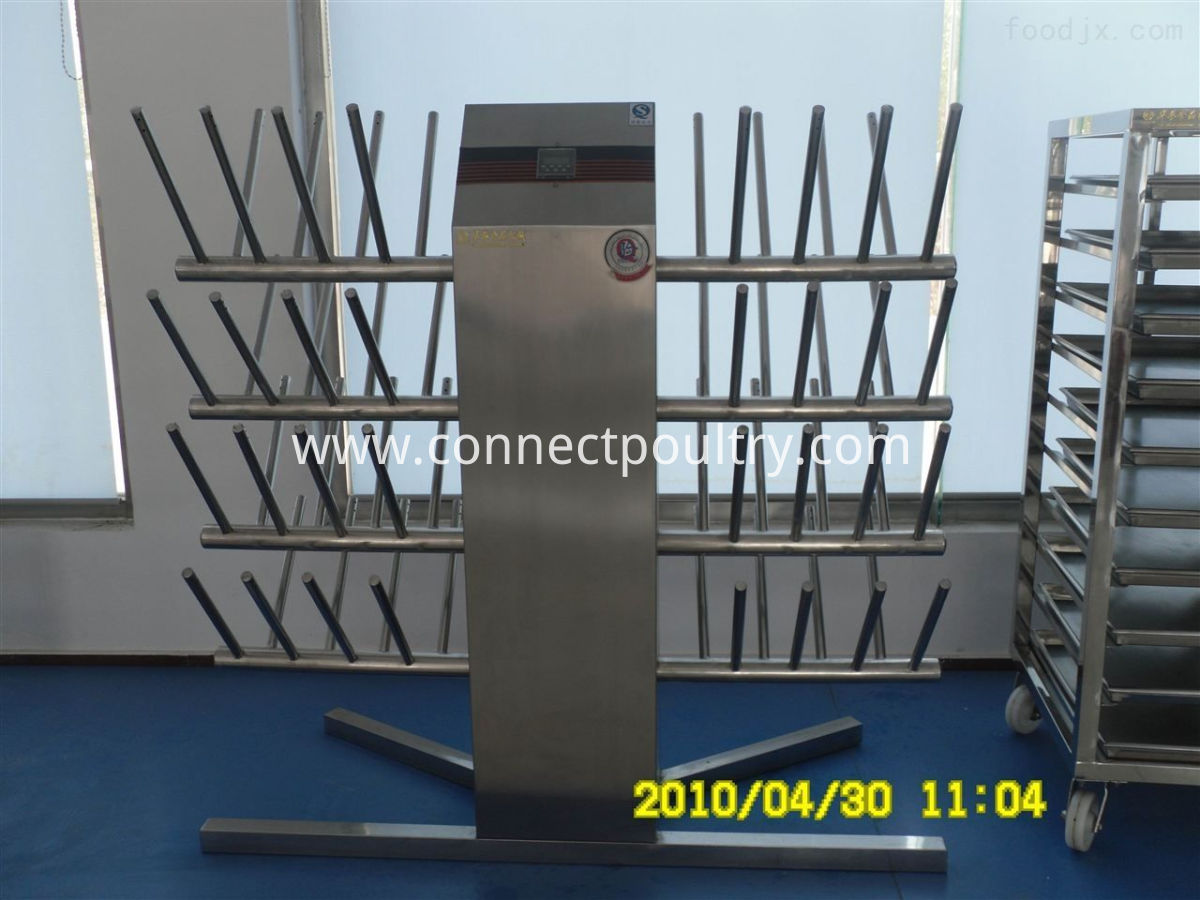 Product Categories : Poultry Processing Equipment > Hygiene Equipment