Overview
CONNECT pump system is used to transport the material in poultry processing plant, especially for offal, and other by-products or waste transfer to other working rooms or outside of slaughterhouse. The character for this pump is no need water diversion or air source. The material is separately transported with mechanical transmission, so there is no leakage or break. And the pump don`t have shaft sealing liquid, which greatly extend the service life time. This pump system is used in food plants for transport small material and wastes.
Model:DGB-350
Specification:1631*821*1062mm Diameter of pump: 350mm
Motor reducer:1.5kw
Voltage:triple phase 380V 50Hz
Working Principle
Motor and reducer drives the diaphragm reciprocating movement through the connecting rod, and cause the pump cavity volume change, forcing the import and export of two one-way valves are alternately open and close, and the water and material constantly suction and discharge. The pump should working with water as the media to transfer material, the water is recycling used.
Main Basic parameters
Suitable used for transport: poultry by-production like gizzard, heart, chicken neck, liver, fat of gizzards, chicken feet, intestine, and other waste offal which may go to Rendering Plant.
Transporting capacity: 13500-200000 BPH
The max. material size for transport: 50-110mm


Products features
This items can work together with automatic Eviscerator, where the eviscerated intestine directly drop into pump system, and transfer to viscera processing room, which save labor working; And reduce the second time pollution for floor; The material is transferred by pipeline to any place of eviscerating room.
No need client separately arrange air source.
The transport length is up to 80 meters, the pump head is 4.5meters
Matters needing attention
1. It is forbidden to install valve at the outlet of pump
2. Checking the lubricating oil of reducer each three months
3. The ambient temperature of where pump working is not more than 40℃, the motor working temperature is not more than 75℃
4. If the transported material has precipitated crystallization and solidified, the pump needs to be cleaned in time after use.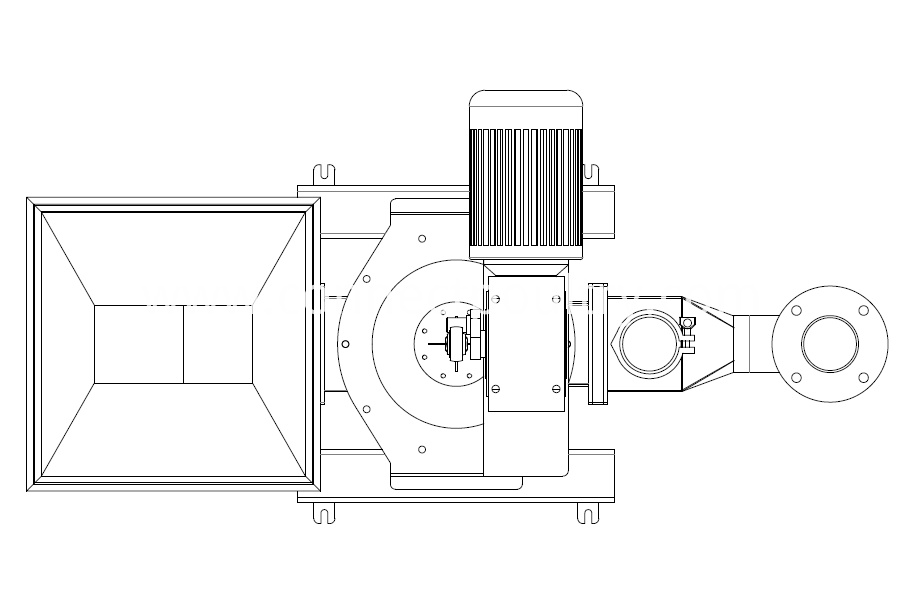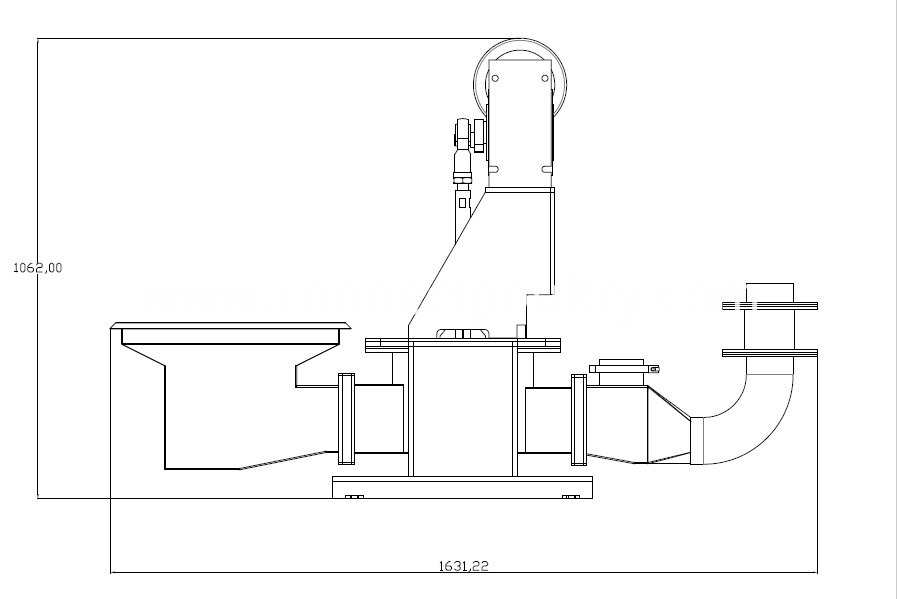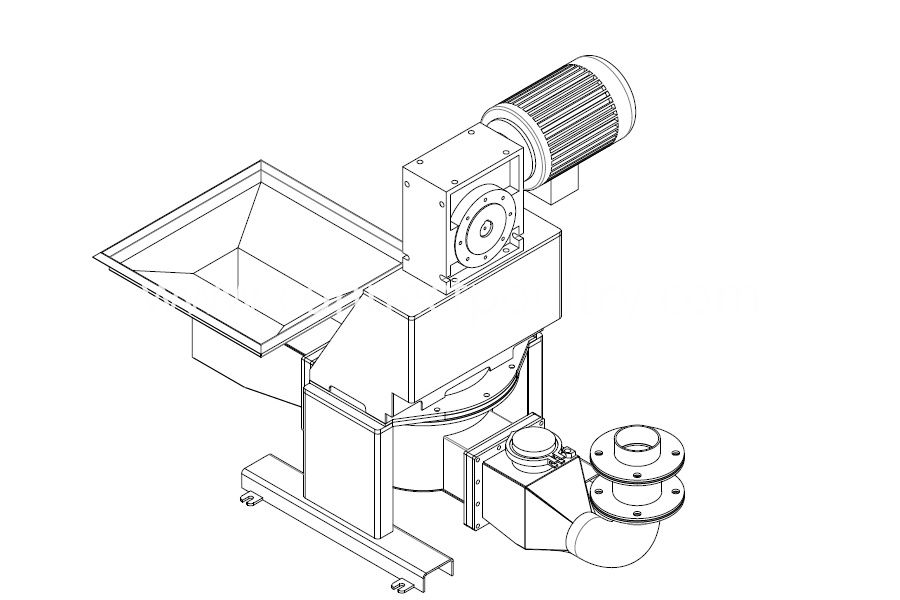 Product Categories : Poultry Processing Equipment > Chicken Evisceration Machine